About Us
Shade Installations
1978-Present
Since 1978 Shade Installations has been providing interior designers and private clients in the Boston area and beyond with the utmost satisfaction in quality custom window treatments.
Over the past 30 years we have had the privilege of helping our clients make their home or commercial environments more distinctive with our creativity and guidance in choosing the window treatments that are right for them. From measuring to installation we help our clients create an atmosphere that is noted for quality and custom design. Our many experiences over the years have brought us to producing beautiful designs in numerous Show Houses, many Boston area firms and offices, the Boston Design Center, as well as working with talented interior designers and innumerable private homeowners in and around Boston and New England.
With custom window treatments being our primary focus, our business has brought us to doing other creative aspects of interior design throughout New England and beyond. From upholstering walls in Fortuny fabric in Austin, Texas and Scarborough, ME, creating upholstered cornices and headboards, installing plantation shutters and motorized Roman shades, our customers have the benefit of knowing that we stand behind our work. Those who are familiar with us know that the same people they worked with in the past will be their for them in the present and in the future.
Are you looking for more information? Contact us with your question and we will get back to you right away!
Our Clientele
What we do, where we do it

Shade Installations have clientele from such communities as, Boston, North Shore, South Shore, Newton, Wellesley, Weston, Central MA, Cape and Islands, Nantucket, Martha's Vineyard, Provincetown, New England and New York City.
If you don't see your city or town listed, give us a call at:
617-265-2200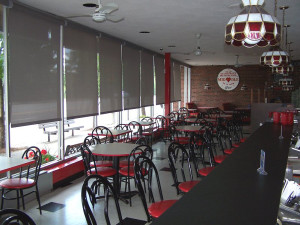 The modern look of our window treatments combine beauty, style and durability with carefree maintenance in eye catching colors and finishes. With an extensive selection of colors and finishes we can help you bring your personal touch to every room.